Printable Coloring Pages
is paris expo still on tomorrow? seems like its been totally pushed under the rug with the media event...

wonder if that was the plan? if theres any hope for mbp's I would imagine it would be @ paris
---
Seller: Girls World Pty Ltd.
princealfie
Mar 28, 11:00 AM
Started a new contact this month with the Verizon iPhone 4. I don't need any new phone for at least 2 more years. Perhaps I need a new laptop.
---
Car muscles names Site off-
michaelrjohnson
Aug 2, 01:33 PM
finally someone reasonable! so many of you flippin fools don't realize what WWDC stands for...

World wide DEVELOPER'S conference!

this is about professional stuff. in they launched the powermac g5, because developers could then write 64-bit apps. in they discussed tiger (and i think launched new pro displays) so that users could write stuff using core image and all the cool new tiger features. in they announced the transition to intel, because devs could now write stuff for the intel platform (and i don't think they really announced anything else AFAICR...). so in they are going to talk about leopard and how it relates to developers, and maybe release PROFESSIONAL products, like a mac pro or xserve.

you have got to be CRAZY to think that he's going to intro an ipod at WWDC, when MW Paris is right around the corner! MW Paris in september is pretty much ALWAYS when they intro ipods and consumer products this time of year.

edit: last year, they had a special media event around october to intro the imac g5 with isight and video ipod and did not have anything at MW Paris. this will probably be the same this year.
I agree with you on some of these points... however, the release of a new or majorly updated consumer device, would (in most cases) create a new development platform. And that is what this conference is for.

(I'm not predicting any of that stuff, I'm just playing devil's advocate)
---
girls coloring pages
Build a new touch panel factory here in the USA!!!!

(oh wait, then we'd have to pay union employees not to work after 20 years with a budget crippling pension fund)
---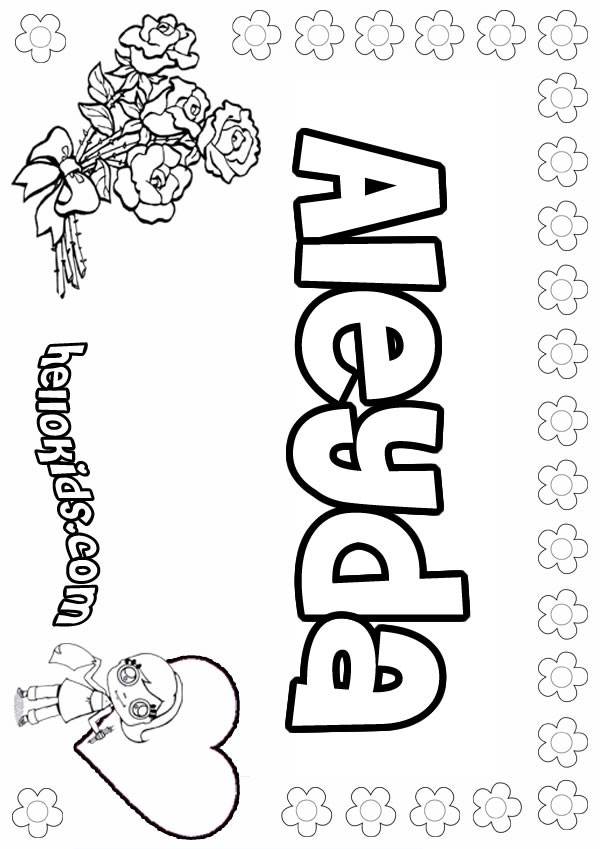 aleyda-girl-coloring-page
Why would they give the Macbook that but leave the iMac with the original Core Duo? Doesn't make sense. I would think all three would get it or just the Macbook Pro.
---
Page you able to print Didnt
bedifferent
Mar 30, 11:08 PM
pretty much the vast majority of electronic products are designed in the westernized world and manufactured in some third world country. Fortunate or unfortunate that's the reality.

Yup. Ever since our government and our dollars allow larger companies to strong arm smaller businesses to manufacture their products cheaper overseas, thereby shutting down American plants and businesses, we shot ourselves in the collective foot.

Google Walmart and Rubbermaid. The growing trend in overseas production was kicked in high gear when Walmart threatened Rubbermaid that they would pull their product if they didn't shut down their American businesses to manufacture their products in cheaper bulk in China. Rubbermaid refused as they employed thousands of Americans, and not just in production plants but in marketing, etc. In 1994 Walmart pulled all Rubbermaid products from their shelves, Rubbermaid lost 60%+ of their business, almost went bankrupt, was bought by another company, shut down their plants, and acquiesced to Walmart. Walmart then went into the towns where Rubbermaid once employed so many and built Walmarts. Now ex-Rubbermaid employees who had pensions, 401k's and 100K+ salaries are forced to shell out cheap Chinese goods at minimum wage.

GREAT COUNTRY THE UNITD STATES OF AMERICA, INC

AND GET READY, now that the Supreme Court has ruled that politicians can receive UNLIMITED FUNDING from CORPORATIONS, we will see even more corporate Amerikkka placing their divested interests into Washington. More nuclear power plants and waste and BP oil spills? "You betcha! Drill, baby, drill" and keep those lobbyists working! :rolleyes:

FACT: the biggest cargo ship to date was built in China, it carries manufactured products to the US, and garbage disposed of FROM the US. The mid-20th Century, we were one of the biggest producers of quality goods in the world. Now, with a failed education system, 60%+ of our money going to our military to obtain natural resources and less money to become an educated and healthy global member, we are simply "meat with eyes", consuming everything that is marketed our way, spending our money through Goldman Sachs and producing almost NOTHING.
---
coloring+pages+new+haircut
Unless they want to make you pay for something you don't need... not necessary. The new Intel Macs that are being released right now have so much power that they could run every iOS app in emulated mode and the processor would hardly even notice it. That's today. Imagine where Intel will be in a couple of years? An ARM chip sitting next to an Intel powerhouse is not needed. As far as being instant on... I'd say my iMac wakes up from a sleep just about as fast as my iPad.

Yes, but what kind of video playback could I get on my Macbook Pro on international flights if it booted iOS off an ARM CPU......
---
print this coloring page for
There are many of you I want to beat with a spiky stick right now. Let's consolidate you into one bullet-point list of whiners:
girls-coloring-pages.
I'm excited but... :( I kind of want to wait for the 800 Mhz FSB that will most likely come out next year. if it comes with a new case with the macbook styled keyboard ill snatch it up. :p

That is going to be a long wait, so you better get ready!

This makes perfect sense as Apple has already dub the Black Macbook the "Top of the Line" yet there isn't really a difference between it and the Midrange so by adding The new processor and graphics chip Apple would essentially create the Top of the Line MacBook

The price difference would be too small for Apple to do too much though, after all I'm pretty sure it does costs Apple a lot more to make a black casing.. plus with Core 2 chips being more expensive than Yonah...
---
print this coloring page for
hyperpasta
Aug 2, 11:36 AM
Don't forget that apple dont just compete with themselves but other PC manufacturers now, and that release schedule would put them way behind. I expect speedbump/updated MBP and iMac at least. Probably on a random Tuesday soon.

Very good point. However, I still wouldn't expect these at WWDC. Merom won't be ready until Late August/Early September anyway... but perhaps a Conroe iMac could quietly show up some tuesday in late august in one of those four little squares on the Apple homepage...
---
print this coloring page for
Glideslope
Mar 29, 08:53 PM
seismologist?

At a boy!!! :apple:
---
pages with toadstools and magic dust to your Barbie coloring pages offer cute images to be filled with favorite colors Ethiopian Girls For Marriage
Number 41
Apr 20, 01:35 PM
I'm glad they are sticking with the current design as I think the iP4 is by far the best looking phone on the market. That said, I'll be skipping iP5 as it's not much of an upgrade from my iP4. The faster processor is nice, but I'm content with the speed of the iP4 and I'm pretty sure IOS5 will be supported. I just don't want to take the chance of not being eligible for an upgrade when the MAJOR iphone update comes.

I waited and didn't get an iPhone 4 because of the same reason -- didn't seem like enough of an update, hated the design, etc.

Now I'm wishing I had, because my 3GS is having reception issues (can't get a 3G signal at all these days) and I do need a new phone soon. If I had bought the iP4, I'd be eligible for a new phone when 6 comes out with a real revision. If I do the iP5, I'm stuck with a dinosaur phone for 2 years as everyone else upgrades to 4G/LTE.
---
Powerpuff Girls Coloring Page
It's important that Apple starts to devote some serious time to it's operating systems as well. I don't see any major drawbacks to delaying any potential new hardware introductions.

I'm feeling the same way on this. I want Gingerbread and HPre OS to lust after iOS again!
---
Princess Coloring Pages are a
i think the macbook should get the chips with 2 MB of shared L2 cache,

and the pro's get the chips with 4 MB of shared L2 cache

There will be then a difference between the two models (is having 4mb of shared L2 cache a lot better than 2mb? i have no idea but i presume it is)

or perhaps just let the blackbook have the 2.0ghz chip with 4mb of shared l2 cache to compensate for them charging for colour
---
Alphabet Coloring Pages
RichardBeer
Mar 30, 09:11 PM
Any word on the updated OpenGL support?
---
print this coloring page for
This does sound logical to me, its a combination of the lines and i am sure would make it convenient for sound and media pro's whom also have other rack equipment like massive disk arrays and audio equipment(them hings with blinkie lights in sound studios :P ).
---
free coloring pages for girls
appleguy123
May 3, 06:42 PM
No traps in the current room so we can leave without searching the current room.

There could be treasure here. Searching this room is guaranteed to be safe, as far as I can tell.
---
Bratz Glamor Girls Coloring
AlBDamned
Jul 21, 01:57 PM
up the chips in the MBPs and up the speeds in the MBs?

seems likely to me.

Yup, possibly the cheap 2.0GHz Yonah's across the board in MacBooks and the 2.16 and 2.33 Merom's in the MBP. Plus a new enclosure at WWDC for MBP.

Get saving Al!
---
brtaz girls coloring pages
It is cheaper to buy a standalone unit. But then you have to carry around 2 things instead of 1. For some people (including me), that is the major selling point of using the iPhone for navigation. I don't like bringing stuff with me when I travel. The more my iPhone can do, the less junk I need to take with me. It has already replaced my iPod and my laptop. If it can replace my Garmin too, I'm willing to pay extra to make it work.

As for the apps that download maps on the fly, I'm not interested in those as my ONLY navigation solution. There are plenty of places I drive that don't have any cell coverage at all, let alone 3G. I want an app that has the maps preloaded. I haven't decided between the available apps yet, but I am leaning towards Navigon. If their traffic thingy works well, I'll most likely go that route.
So i assume you will be carrying the TomTom mount and iPhone as one piece at all times? :rolleyes:
---
brepublican
Jul 30, 11:17 PM
Yeah. I'm gonna go ahead and be the party pooper: there is no iPhone people. Let's concentrate on the 'true video iPod' rumors instead. Or bring back the 'PowerBook G5 next Tuesday!!1' threads. But this, not happening

And for good measure, I hope I am wrong ;)
---
kiljoy616
Mar 26, 11:05 PM
What crack-addled mind seriously thinks it'd be sensible or probable that Apple would come out with a new iPad 5 months after... coming out with a new iPad?

I mean, I suppose, if they just wanted to take the biggest splashiest attention grabber product they have and not bother capitalizing on all the time & money they spent on iPad2, and just completely hamfist the frickin thing up it's own arse for the sheer bloody hell of it, then yea, sure it makes total sense.


Or you could look at it this way, considering that the new ipad 2 is a capable graphic gpu its possible that the big difference to the ipad will be some retina like upgrade only. :)

I was feeling( I know :p ) the ipad 2 and its so thin that it actually felt nice in my hand :) more so than the ipad 1 :o so making the ipad 3 even more thinner to me would not really be a sell considering how thing it is now and rather see an upgrade in resolution with maybe more memory. I can see apple making the ipad 3 more of a finishing touch to the ipad 2 than a whole new revamp. :D
---
Suppose it'd be a bit heretic to buy one of these solely for Windows, right?

I'd not get a quad Xeon Woodcrest anywhere else for less, and my Athlon 64 just doesn't cut it...

I like your style. i sold my beloved ibook in order to get a new bicycle which is not good for cs2.
---
I don't have the time to write an exhaustive response to this magnum opus, but I'm going to leave with a few concluding points:
It doesn't matter what normal body temperature is because that's not what people are looking for when they take a temperature; they're looking for what's not normal. If it can be helped, the number one is seeking should be as flat as possible.

There is a distinctive quality about 100 that is special. It represents an additional place value and is a line of demarcation for most people. For a scientist or professional, the numbers seem the same (each with 3 digits ending in the tenths place), but to the lay user they are very different. The average person doesn't know what significant digits are or when rounding is appropriate. It's far more likely that someone will falsely remember "37.2" as "37" than they will "99" as "98.6." Even if they do make an error and think of 98.6 as 99, it is an error on the side of caution (because presumably they will take their child to the doctor or at least call in).

I realize this makes me seem like I put people in low regard, but the fact is that most things designed for common use are meant to be idiot-proof. Redundancies and warnings are hard to miss in such designs, and on a temperature scale, one that makes 100 "dangerous" is very practical and effective. You have to keep in mind that this scale is going to be used by the illiterate, functionally illiterate, the negligent, the careless, the sloppy, and the hurried.

The importance of additional digits finds its way into many facets of life, including advertising and pricing. It essentially the only reason why everything is sold at intervals of "xx.99" instead of a flat price point. Marketers have long determined that if they were to round up to the nearest whole number, it would make the price seem disproportionately larger. The same "trick" is being used by the Fahrenheit scale; the presence of the additional digit makes people more alarmed at the appropriate time.
I believe the discussion of body temperature has reached a senseless level. I disagree with your claim that body temperatures in celsius are more difficult to remember, and I don't believe there's any substatial evidence to support this claim. Regardless, Celsius seems to work just fine for the entire world (...practically), unless you know something about European mothers that I don't.

Of course any amateur baker has at least a few cups of both wet and dry so they can keep ingredients separated but measured when they need to be added in a precise order. It just isn't practical to bake with 3 measuring devices and a scale (which, let's be real here, would cost 5 times as much as a set of measuring cups).
I see no reason why baking with a scale is impractical. It's not what you're used to, but that doesn't reflect upon the merits of a metric system.

This also relies on having recipes with written weights as opposed to volumes. It would also be problematic because you'd make people relearn common measurements for the metric beaker because they couldn't have their cups (ie I know 1 egg is half a cup, so it's easy to put half an egg in a recipe-I would have to do milimeter devision to figure this out for a metric recipe even though there's a perfectly good standard device for it).
Written weights are more accurate. What's problematic is that there's an additional requirement for measuring volumes of dry goods. Flour must be measured after sifting, brown sugar must be packed, etc. Not only does weighing dry goods eliminate the need to standardization of volume, but it's always going to be more accurate.

So what would you call 500ml of beer at a bar? Would everyone refer to the spoon at the dinner table as "the 30?" The naming convention isn't going to disappear just because measurements are given in metric. Or are you saying that the naming convention should disappear and numbers used exclusively in their stead?
As balmaw explained, it doesn't really matter what you call a pint of beer at a bar. Every culture and language has their own name for it.

In that case, what would I call 1 cup of a drink? Even if it is made flat at 200, 250, or 300ml, what would be the name? I think by and large it would still be called a cup. In that case you aren't really accomplishing much because people are going to refer to it as they will and the metric quantity wouldn't really do anything because it's not something that people usually divide or multiply by 10 very often in daily life.
If you ask for a "cup of water" at a restaurant, will you be given exactly 8oz? I don't think so.

Most cups hold more than a cup. So, in the absence of a measuring cup, there's really no need for such a designation. So, assuming we do away with the customary system, why do you need a word to describe 8oz of water? You would stop thinking in cups and start thinking in quarter liter intervals (which is equally, if not more, convenient).

No, that would be 1/4 of a liter, not 4 liters. I'm assuming that without gallons, the most closely analogous metric quantity would be 4 liters. What would be the marketing term for this? The shorthand name that would allow people to express a quantity without referring to another number?
I believe milk in Germany is bought by the liter, though I'm sure European members here could elaborate on that.

You might find purchasing milk by the liter cumbersome, but it works well for them.

Well I'm assuming that beer would have to be served in metric quantities, and a pint is known the world over as a beer. You can't really expect the name to go out of use just because the quantity has changed by a factor of about 25ml.
Beer is served in metric quantities all over the world. ...And there are plenty of names for it that aren't "pint." Additionally, I assure you that an American pint of beer is served with less precision than 25ml from bar to bar.

Except you can't divide the servings people usually take for themselves very easily by 2, 4, 8, or 16. An eighth of 300ml (a hypothetical metric cup), for example, is a decimal. It's not very probable that if someone was to describe how much cream they added to their coffee they'd describe it as "37.5ml." It's more likely that they'll say "1/4 of x" or "2 of y." This is how the standard system was born; people took everyday quantities (often times as random as fists, feet, and gulps) and over time standardized them.
And metric units, too, are used the world over to describe household amounts.

Also, dividing 300ml (though, I find it interesting that you keep choosing to compare metric units to customary units, since this is counter-productive) can easily be rounded to 38 or even 40ml, which is precise enough even for baking.

Though it's entirely a moot point. Metric recipes are normalized to "easy" measurements, just like American recipes are normalized to the nearest cup or 1/2 for items like flour and sugar.

Every standard unit conforms to a value we are likely to see to this day (a man's foot is still about 12 inches, a tablespoon is about one bite, etc). Granted it's not scientific, but it's not meant to be. It's meant to be practical to describe everyday units, much like "lion" is not the full scientific name for panthera leo. One naming scheme makes sense for one application and another makes sense for a very different application. I whole heartedly agree that for scientific, industrial, and official uses metric is the way to go, but it is not the way to go for lay people. People are not scientists. They should use the measuring schemes that are practical for the things in their lives.
I don't find the customary system practical. To the contrary, I find it convoluted with no consistency.

It's onerous to learn how to multiply and divide by 10 + 3 root words? :confused: Besides, so many things in our daily lives have both unit scales. My ruler has inches and cm and mm. Bathroom scales have pounds and kg. Even measuring cups have ml written on them.
I've witnessed many students struggle with it. When you grow up using Fahrenheit, feet, miles, inches, cups, teaspoons, etc. you get a sense of what each one means; you can "feel" it. The same can't be said about the metric system for most Americans, and it's extremely difficult to teach yourself what each unit intuitively represents as a high school student, for example.

It's something many of us will never get. Kilometers, Celsius, liters, centimeters, etc. will always "feel" foreign because of the units we were raised with at home. We owe our kids better.
---
wordoflife
Mar 28, 09:56 AM
On second thought, I don't believe it. I think someone was just over analyzing this.
---