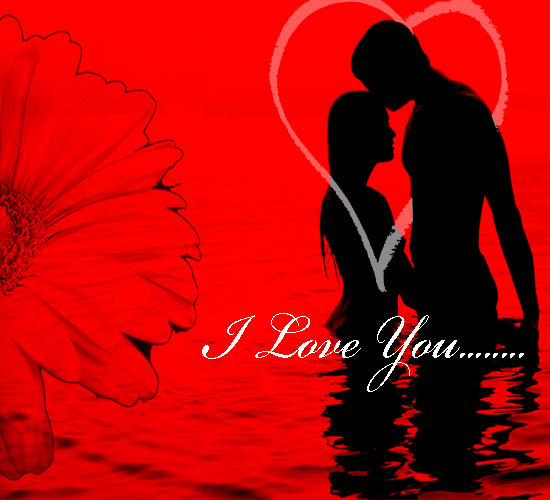 I love you so much my
citizenzen
Mar 14, 06:46 PM
James Lovelock described nuclear as 'the only green choice'.

As someone already mentioned, mining uranium isn't "green". Dealing with radioactive waste isn't "green". Releasing heated water back into the environment isn't "green".

Fission itself may not produce greenhouse gases, but calling nuclear power "green" seems like quite a stretch.
---
i love you so much and thank
AppliedVisual
Oct 14, 02:55 AM
I am so glad you tried and succeeded in getting that discount. That's great. Hope you didn't suffer too much brain damage ripping on that sales rep. Wish I could have heard that. lol. :p

Actually, I just played it pretty cool. I just told him that I overlooked the coupon and asked if they could apply it, since it would save me about $100. He started with the "I'm sorry, sir. But we can't apply coupons to prior purchases..." So I just went into the "OK, no problem then, I would like to cancel my current order and refuse shipment on it" Which they allow in their return policy. "...And I would like to place a new order for the 30" using this coupon." He kinda paused and made some sort of groaning noise and instinctually started to tell me I couldn't do that. But then he put me on hold for about two minutes, came back and agreed to apply the coupon. I think I realized that he couldn't stop me from doing the cancel and re-order routine and it was a waste of time for both of us and didn't help them out any. He probably needed a manager approval to apply the coupon or something.

Want to have a contest to see who can have their 8-Core Mac Pro delivered first? I will have to drive to Santa Clara 35 miles to buy an Apple gift card so I can complete my online purchase so you might be able to beat me.

Like I posted in the other thread, sure. :) I don't know how it will play out on this end either. I'm ready to buy today, but I'm also starting a fairly large project in about 2 weeks or so. Depending on that and budget restrictions I may buy once the 8-core systems arrive or I may wait. ...Not that I want to wait.

Please share with us what config you will buy and why. I plan on buying only the 1GB model and buying my RAM from Omni Optival - only 2 more GB. So far it looks like my multi-threaded apps do not use much ram at all while using up to 4 cores EACH. So they're RAM stingy and Core HOGS. I am not getting this for Photoshop but for compressing video in 2 to 4 simultaneous applications.

My 3D rendering is all over the place in terms of RAM requirements. However it tends to top out at about 2 to 4 GB for the most demanding scenes. Primarily I use Lightwave3D and a companion render plug-in called FPrime to do most of my rendering. FPrime is still limited to dual-threads or two cores under practicality and also is still a 32bit app. But on my quad-cores I run three instances of it at once and it seems to work out well. Two instances of it doesn't use all my RAM and seems to leave a CPU or two idle about 30% of the time. Hmmmm... As for Lightwave, it's also still a 32bit app with 32bit render node software that is very poorly multithreaded with most plug-ins for the renderer being single-threaded. So I tend to set up dedicated render nodes for each CPU core and dedicate 1GB to each. Works fairly well... I haven't found a real solid way to actually set CPU affinity for individual applications in OSX or at least not automatically when loading up the apps. I wrote a small utility on the PC that works in every version of Windows from NT4 up to Vista that assigns any combination of affinity to an app when launching it. I let people download it for free starting a couple years ago... Dumb move, it's been downloaded over 100,000 times. Should've charged $1.00 per download seeing how i write the thing in 10 minutes and it has a bug in the command line parser that I've never fixed.

Anyway, to answer the question, I'm planning to buy the 2.66GHz model - possibly the 2.33GHz depending on the price difference. If it looks like what you have figured, then I think the 2.66GHz will be worth it for me. I will buy the base RAM configuration and replace it with aftermarket RAM from whoever looks to have the best price/quality on their modules when the time comes. I'll get the x1900xt video card unless they offer something better in about the same price range. Bluetooth module, fiber channel card and I will upgrade the included HDD to the 500GB model. I'll probably pick up a second 500GB on my own and set the two up in a RAID-0 stripe to install the system on. It will connect to my Dell 30" (soon to be dual 30" hahaha) displays via the Gefen switchers. That way I can still switch between my Quad and my other PC and my MBP if I want to plug it in.

Oh, I'm planning on putting the included RAM on ebay since it will run at slower speed most likely. The 512MB FB-DIMMs don't run at the full bandwidth due to how the buffering works only 1GB and 2GB modules do. I plan to install 8GB RAM via 4x2GB modules.
---
I love you Phillip Morris is a
I'd be willing to bet the new iMacs and Mac Pros will only need a firmware update.

Good to know, since I'm not waiting till Q1 to upgrade. Could you elaborate on why you think that.
---
i Love u so Much Momoy.
And you can swap 'em right in. If Apple doesn't release a Mac Pro upgrade with some other goodies (I'm personally hoping for DDR2, as the 8GB of goofy RAM in my Mac Pro cost me an arm and a leg.) I'm just going to buy a couple quad core chips and toss them in my machine.
---
I love you so much." – Amber
Multimedia
Jul 12, 11:33 AM
have to agree with Manik and generik,

Doesn't make business sense to hold out the Macbook with just Yonah when all the other companies will be filling their 13.3/14 laptops with 64bit Meroms as soon as possible. Apple has to compete with the other companies now, and if it doesn't fill Macbook with Merom, it doesnt have a small laptop with latest specs - while its competitors will.

Unless they introduce a smaller Macbook Pro which no one is suggesting. Makes business sense to throw the same price Merom into the Macbook.

Could someone please explain, other than this 'we must make some distinction' between MB and MBP (which already exists) why apple wouldn't put in Meroms into the Macbook asap?I wholeheartedly agree. It's just a question of how soon Apple will pull the trigger on the switch to Merom in mini and MacBook not if they will. I'm not sure Apple thinks they are competing with PC specs yet. But what's the upside to sticking with Yonah in anything until next year? I don't get it. Aren't we better off in the long run retiring Yonah ASAP?

Is it:

1. Low Supply of Meroms until next year?
2. Lower Cost of Yonahs until next year?

Am I out of line for not believing either of the above? I can't understand Apple not wanting to lose Yonah as soon as they can. I don't see anyone buying a different model because one is Yonah and another is Merom. MacBooks are way too different from MacBook Pros in many other ways than their processor's speed and 32/64 bitness. :confused:

I'm confused for now. Maybe we're being too pessimistic about Apple's willingness to drop Yonah ASAP. :confused:
---
to say "I love you." It#39;s
so a very small percentage of the market will be using it (the better tech) then?

if IE or FF don't do something similar then it won't really matter from a cybercrime point of view as 'no one' uses Safari and only the foolish use Chrome.

sad really..

I read somewhere that Chrome may drop it's own sandbox in favour of Webkit2 given that Chrome is based on Webkit.

Webkit2 will sandbox plugins, rendering engine, and scripting engine (Javascript) from the UI frame and that sandbox will be the same regardless of the user account type running on the Mac, even root.

IE sandboxes tab processes from each other and the UI frame but it does not sandbox the plugins, rendering engine, and scripting engine from the tab processes.

Also, the Windows sandbox is turned off or lessened if the user turns off UAC or lessens UAC restrictions. This effect of UAC on Windows sandbox also affects Chrome on Windows given that Chrome uses that technology to achieve it's sandbox in Windows. So, do not disable or reduce UAC in Windows!

You have to remember a browsers sandbox is based on the sandbox technology of the underlying OS. Windows sandbox is based on inherited permissions much like the older sandbox technology called Unix DAC that has always been implemented in the default user account in OS X. The newer sandbox in OS X, the TrustedBSD MAC framework, does not function via inherited permissions.
---
i need you so much closer.
Bill McEnaney
Mar 27, 08:46 AM
I have a great one: until 1973 the DSM listed homosexuality as a mental illness until they looked at some evidence and found the only harm associated with being gay was the harm inflicted on gay people by hateful a-holes, and without the a-holes, gay people are as happy and well-adjusted as anyone else.
I meant what I said I didn't know whether homosexuality was a mental illness. But I think it's important to distinguish between a mental illness and a that has psychological and/or environmental causes. Mental illnesses include clinical depression, schizophrenia, bipolar, and others. Inferiority complexes, poor self-esteem, and some irrational fears, say, are psychological problems, not mental illnesses. I think homosexuality is a psychological problem with psychological and/or environmental causes. Many same-sex-attracted people think they're born that way or even that homosexuality is genetic. I disagree with them. I think homosexuality begins when the same-sex-attracted person is about 2. If homosexuality were genetic, why are some identical twins born heterosexual when their twins turn out to feel same-sex-attractions?

I wouldn't be surprised to know that the American Psychiatric Association changed the DSM because of political pressure from special interest groups who disagreed with what the APA thought about homosexuality.

Remember what I said about induction and the asymmetry between confirmation and refutation because even an inductively justified majority opinion can be false.


Obviously not. You are seriously presenting Joseph Nicolosi as your expert on homosexuality? Next up: Hitler's critical study of Judaism.
That sounds like an ad hominem attack against Nicolosi. I agree with him and with his coworker who gave the lecture.

I thought you said you didn't know either way. You seem to have taken a position. To wit, the wrong one. There is no evidence supporting the theory that homosexuality itself is either a consequence or a cause of any harmful mental condition. This is why credible evidence-driven psychologists (not Nicolosi) do not practice under that theory. Attending a psychologist who promotes this discredited and prejudiced viewpoint is no different from seeking the counsel of an astrologer or homeopath.
I may not have written clearly enough because I am taking a position, Nicolosi's position. Is there a chance that Nicolosi's same-sex-attracted critics dismiss his opinion because they're biased? Gelfin says that there's no evidence that homosexuality has psychological causes. But Nicolosi and his colleagues think they are presenting such evidence. Maybe they are presenting evidence for that I might think there's no evidence for something when there's undiscovered evidence for it or when others have discovered evidence that I've ignored deliberately or not.
---
I love you SO much(:
Also...

I like the idea of being able to take 3D pictures with the Nintendo 3DS, but that's not worth $250 to me... not at such low resolutions and not when I use my iPhone 4 so much. I like Nintendo, but I don't think they're making good decisions to protect their future. Why don't they work more with independent developers? Why didn't they build their own app store for independent developers? Why not team up with Apple, like Sony sorta is doing with Android?

Nintendo did really well during the last few years. But now, Apple is becoming a threat. If you acknowledge the threat to Nintendo or not, that's irrelevant. Why? It's because Nintendo acknowledges the threat.

http://www.businessinsider.com/nintendo-execs-admit-apple-is-the-enemy-of-the-future-2010-5
---
I love you so much,
PhantomPumpkin
Apr 21, 09:07 AM
You apparently didn't read the article you quoted.

That version of Skype (since fixed) did not itself send any private data, which by the way, it has your permission to access.

It had a bug in the file permissions it used for caching contact etc info, which meant that it was possible for someone to write an app to look at it, since Skype didn't encrypt their cache files. There's no evidence anyone did so, though.

Kind of like how iOS apparently has a bug where our location history is available to anyone who writes an app to look at it.

Skype did a good job of quickly fixing the bug, but that is hardly the case in EVERY app out there. It was one example a potential flaw, of which there have been many on Android devices.
---
I LOVE YOU SO MUCH ! ❥
Make up your mind what you want to count iPads as. Damn is it a mobile device a computer. Someone give them a ****ing category already.

I wonder if those people who complain about iPads not being included in smart phone market share will also complain that the iPad is included in pc sales market share?
---
made this slideshow for you
Dr.Gargoyle
Aug 29, 03:37 PM
We're both in agreement here....I wasn't implying that we send of bags of GM rice to Africa without making sure it was safe, I was only saying that it's wrong not to research an idea that could (in theory) save so many lives.

For the record, I'm also not a fan of stem cell research if it kills the fetus, but I think it's maddening that GW won't fund research into harvesting stem cells WITHOUT killing the fetus....mind-blowing.
Ok, it looks like we agree. My point was just we should be careful so we don't kill off the planet while trying to save it.
Back to the topic; I think Greenpeace's statement is counterproductive. We have huge problems here on this planet and we just dont have the time to "polish the brass". I am afraid that people think that as long as they do something for the enviroment they are home free. That is just not true.
We dont save the planet by buying "greener" computers. True, it helps. But things are so f***d up right now, that we need to concentrate on the big issues, e.g. rainforest being chopped down, extinction of species, and most of all our consumption of fossile fuel.
Diverting the focus away from these issues, is almost as bad as ********** up the earth in the first place. Greenpeace has developed to something quite different than it started out as.
---
Thank you so much.
emil.lofman
Aug 29, 12:53 PM
I just gave examples in my post. Groups like this want to stop business and the growth of the American economy. That's their agenda. Why isn't greenpeace over in China or Indian demanding cleaner emissions from their cars/power plants/industry? Ever been to Shanghai? Good luck seeing over 100 feet from the smog. That's on a good day. Those two countries are killing the environment, but it's all Apple's fault according to GP. Give me a break.

I think you've missed something here. Greenpeace did not, infact, state that Apple is solely responsible for killing the environment.

When China and India begins polluting as much as most western countries do per capita, that's when we're in trouble.

I would guess the industries in India and China are exporting quite a lot of goods to the western world, which makes us morally responsible. To make a real bad analogy, a prostitute with no customers is not a prositute.

Greenpeace probably doesn't have much of a chance to raise awareness on environmental issues in either China, a country were there is no freedom of speech, or India, were a large part of the population is preoccupied with being really, really poor and therefore has no time to spare for macrumors.

You seem really intelligent by the way - you'll probably do great in high school.
---
Lea – thank you so much for
Mattie Num Nums
Apr 28, 09:26 AM
Agree. Too bad the iMac never took off in the enterprise sector. I remember when I was going to the university in the 90's I saw plenty of macs all around campus. Now the times I've gone all I see are Dell's, and HP's.

The iMacs are taking off the issue has always been support. Apple gives terrible enterprise support and fake roadmaps. It makes it very difficult to justify buying a machine that costs twice as much and comes with zero support.

Doesn't matter to me though I still order them for my clients like crazy.
---
I LOVE YOU SO MUCHmy
According to the poll which I linked earlier (http://forums.macrumors.com/showthread.php?t=1055916&highlight=), about 65% of us are atheist or agnostic.

You're assuming truthful answers.
Potential confounding variables still stand.
---
When I Love You,
I used to be a member of greenpeace for about 8 years, 3 of which I was diehard. However, over the last few years I've really gotten sick and tired of them spouting stuff they really have no clue what the hell they are talking about. From friends and acquaintences I can personally vouch that Apple is trying very hard to be echo friendly. Of course if Greenpeace would say Apple is doing fine Greenpeace wouldn't get much attention... but by saying Apple is doing a lousy job, which I know for fact isn't fact...they get there name on the fron page. Though, I believe in the soul of greenpeace I reallly think that they need to go about this an entirely different way. They have a great rallying cry for 15-30 year olds and they can amass a huge lobying group if they actually put their best foot forward instead of these stupid gimmicks they have been pulling the last few years.
---
*ojoyous1*; I love you so
I would love to have a conversation with the headhunters who managed to pull this one off. Talk about talent.
---
What#39;s your "I love you story?
Ha ha! I love when people rationalize all their views through scientific/observable fact...and then use the same subjectivity and bias (they ridicule) to judge opinions they disagree with. Sorry friend, you can no more prove that scripture invalid than MacVault can prove it valid. :rolleyes:

I'm sorry, but any writing that advocates death to someone is wrong.

If you want to preach love, kindness, and being good to thy neighbor, I'm all for that.

Ha ha!:rolleyes:
---
For those of you who don#39;t
I didn't know the Renderman Maya plug-in was not mult-threaded. I was thinking of getting it, are you saying it's only a one cpu renderer?





Yep. :( I know of a peep on the OS X Maya forum that ended up buying the full version. I don't have the money for that sort of thing, so I'm not going to buy until the RenderMan Plug-in supports whatever 64-bit version of Maya is released in the future. Then I'll also be upgrading Maya. :)

***
You can download the eval copy to try it out.

<]=)
---
I love you!
Maybe the parents and teachers could be more effective then ephemeral videos by "concerned celebrities" and tech ppl most didn't know even existed?

And its not just LGBT kids that get bullied, as was seen in that epic take down video from Australia.

THAT video shows how one should handle bullying IMHO. I bet that scrawny lil Jersey Shore wannabe won't mess with that kid anymore.

Weakness attracts aggression, because the aggressors look for weaker targets, because otherwise they get beat down.
---
For a while I used pathfinder more than the built in finder. It was my "crutch" going from Windows to OS X.

BTW, if you click an item in a long finder list, then hold shift and click an item near the bottom, everything in between gets selected.

I absolutely hated the start menu because the IT knuckleheads at our office had it so badly messed up, it would often take 90 seconds to load the list of programs after I clicked on it. What I like on OS X that beats windows with a stick is Spotlight. You click the magnifying glass and type the first few characters of a command and it is already highlighted and if you hit enter it opens. The closest thing to this on windows was freeware called "launchy" that ran like an old slow mangy dog.

Of course there's (rare) times Spotlight gets slow. It happened earlier this evening. I got tired of force closing things so I just rebooted and now all is well. Another annoyance is that darned time machine that spins whenever I want to do some work. I've put it on a strict schedule (using time machine editor.app) and it only runs at 2 in the morning while I'm asleep and 2 in the afternoon while I'm gone to work.

I sometimes get tired of missing a "cut" function in finder. I still kind of miss explorer for dealing with files but I don't miss the slow response and lack of a credible quick view. BTW, after spotlight, quick view has to be the second best feature of OS X. Rapid, and I do mean rapid previews of almost every type of file in existence. Very nice. Next is preview. I know, it sounds like quick view but preview is actually like adobe acrobat reader for OSX (but it does a lot more and handles more than just pdf files). Don't dirty up your Mac with adobe reader when you have preview. Preview can mark up pdf files, move pages from one pdf to another. Very nice and it came free with the os.

I have mixed feelings about iTunes and iPhoto. They have their good points but they both can get very slow at times. Whatever you do, don't let iTunes or iPhoto copy files to their respective libraries unless you want to create monster files. At one time my iPhoto library was 67 gig. Now it's a somewhat more manageable 5 gig but it contains metadata (faces and places and etc) for about 100 gigs of photos.

Don't depend solely on Time Machine. Manually copy stuff you care about to another location such as dropbox or mobile me.

One thing that's a bit annoying is the single button mouse (even if it's smart enough to respond to right clicks). Don't bother with Apple mice. They are nice but I could never quite get used to them. I have logitech V470 bluetooth mice on my windows box at work and my Macbook at home.

Customization? Skins? There are some settings in system preferences and there are a lot of third party programs for things like reskinning the dock. I've decide all that stuff is a distraction. OS X isn't perfect but it works well as designed by Apple and I no longer feel the need to re-skin it. That's a windows habit that died hard. I could make my Linux and Windows boxes look like OS X but not vice versa. But you know what? That's where the similarity would end. OS X is so much nicer I have no desire to make it look like one of those other OS.

Add/Remove programs? That's what the trash basket is for. Simply drag something.app from Applications to the trash and it's (mostly) gone. There will sometimes be a few plist files left lying around but I don't think it's nearly as bad a mess as the windows registry.

Maximizing is one of my least favorite things about windows. The last time I wanted to do one thing at a time was when I was running DOS 6.22.

I never close windows to quit apps any more. I've gotten used to going to firefox->quit firefox rather than leaving bits of the program running in memory.

@toxic: How is a journaling filesystem like HFS+ prone to corruption? To me, it's every bit as good as EXT3 or NTFS and all 3 are better than FAT 32. I immediately reformat any external drives to HFS (journaled) before using them for the first time. I leave usb sticks alone as fat32 is good enough for them and I want to be able to view stuff on both windows and OS X on usb sticks.
---
If there was a standard way to account for the damage being done to the planet it would open a lot of people's eyes. In a major metropolitan area there are tens of thousands of patients admitted to hospitals for air pollution related ailments every year. Those are real costs in both medical expenses and people's health, something else that should have a price attached to it.

Unfortunately there's no way to punish a corporation for bad practices like you can an individual. Tax a company and they'll attempt to pass the costs onto their customers. Tax them more and they'll file for bankruptcy costing shareholders and the displaced employees a bucket of money. After all the whole purpose of incorporation is to avoid taking responsibility for your actions.
---
Steeming the panic contributes greatly to solving the problem. Half the problem is the panic around it. Once we've educated the user about the difference between different kinds of malware, we can effectively target the actual problem and solve it instead of going "panic mode" and putting in place many "solutions" that don't actually address the problem.

Education is the best prevention for many malwares. Anti-malware companies want to sell you Fear, Uncertainty and Doubt so they can cash in. Fighting this FUD means the users can better protect themselves, rather than spending cash for something that doesn't even address the core issue.

So you're quite wrong.



You'd be amazed how many Linux distributions still make creating a user account an optional step of installation and how many users just go "with the flow" and just use root all the time.
The fight can't be won, it's useless... there will always be those people who go, "Oh my god... random email, you need my credit card, social security number, and my youngest child? Sure thing! Here you go!"

And then freak out because their bank accounts are all empty and their kid's running off with some 40 year old. It'll never end.
---
GGJstudios
May 2, 03:29 PM
I'm sorry, but I'm still curious about the "auto-execute" part. Why would it run the installer automatically after decompressing it. That sounds quite "unsafe" to me. Even without administrator privilege, that means code can still run that can affect the current user's account.
It can't affect the user's account if the user doesn't proceed with the installation. If the installer is closed without proceeding, nothing is affected.

What's your point with ClamAV ? It's the defacto Unix anti-virus scanner that's used to scan for Windows viruses in e-mail servers usually.
It also scans for Mac malware.
---
Taz Mangus
Apr 20, 08:00 PM
I live in a country of excess. Excuse me if I don't weep at night because Kanye West or Lil Wayne are missing out on my $1+ for their songs.

If an artist isn't mainstream, I'll gladly pay for their music to support it. But since my musical tastes tend to gravitate towards major artists, I don't think twice when I torrent their albums.